Call of Duty WW2 Konsolen Update jetzt verfügbar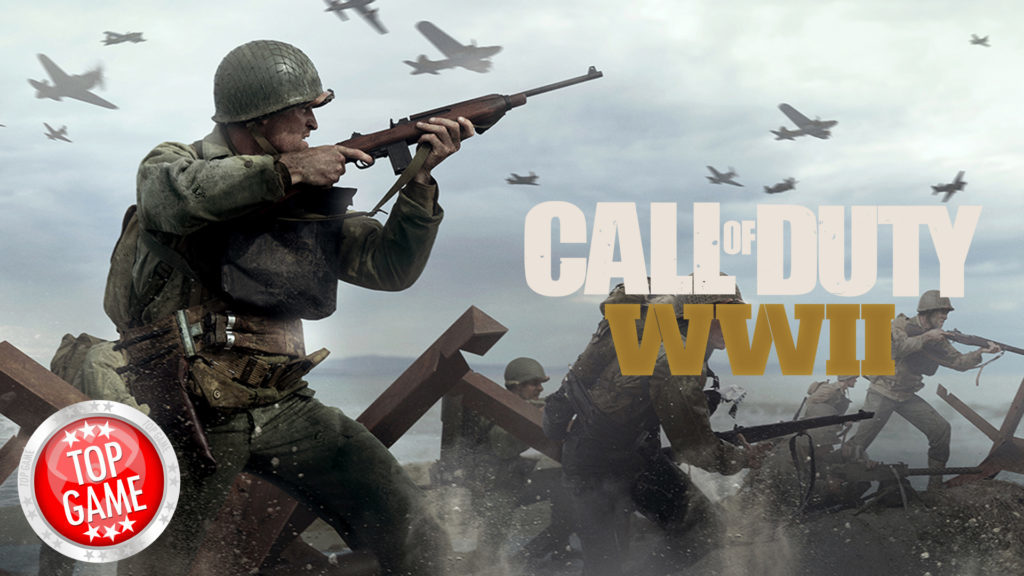 ---
Das erste Call of Duty WW2-Konsolen-Update ist jetzt verfügbar und enthält viele Korrekturen im Multiplayer-Modus des Spiels.
---
---
"Call of Duty WW2" hatte einen schweren Start, da die Multiplayer-Server einige Probleme, wie Verbindungsprobleme hatte. Sein Headquarters (Social Space) war vorübergehend nicht verfügbar, bis Fixes vorhanden waren (Sledgehammer hat es standardmäßig nur zum Solo gemacht).
Korrekturen am Headquarters waren jedoch nicht in diesem Patch enthalten. Das Update bringt Konnektivitätsverbesserungen und -optimierungen im Multiplayer, sowie Stabilitätsverbesserungen und Bugfixes in seinen Bestenlisten. Es enthält auch Buffs und Nerfs zu einigen Multiplayer-Waffen.
Das Call of Duty WW2 Konsolenupdate ist 1,1 GB groß. Wenn du das Spiel auf der PS4 und Xbox One hast, kannst du den Patch jetzt herunterladen. Ein Update für den PC folgt in Kürze.
---
Hier sind die vollständigen Patch Notes von Sledgehammer:
---
Multiplayer-Updates
Konnektivitätsverbesserungen und -optimierungen
Probleme mit Rangfolgen behoben
Ein Problem wurde behoben, bei dem Spieler auf einen Bildschirm mit unendlicher Last stießen.
Leaderboard-Stabilitätsverbesserungen und Bugfixes
Allgemeine Verbesserungen an der Benutzeroberfläche
Ladeoptimierungen
Splitscreen-Funktionsverbesserungen
Neue Inventarisierungssterne wurden hinzugefügt, um anzuzeigen, wann neue Gegenstände hinzugefügt werden
Hitmarker-Audio wurde auf einen höheren Standardpegel eingestellt (Hinweis: kann in den Einstellungen angepasst werden)
Weltweite Exploits bei Gustav Cannon und Sainte Marie du Mont behoben
Spionage-Basistraining – Verringerte Zeit für die Bemalung von 10 auf 6 Sekunden.
Waffentuning, bei dem ein Schuss außerhalb des Hardcore-Modus töten wird.
Ein unendlicher Flammenwerfer-Bug wurde behoben
XP-Gewinnrate in Operation Neptune
Problem mit Schrotflinten-Varianten behoben, die nicht erschienen sind
Emblem Editor und Visualisierungsverbesserungen
GameBattles Verbesserungen
Fixed Gridiron Ball Exploits
Multiplayer-Waffen-Tuning-Updates
Buffs
Walther Toggle Action Shotgun – Schaden in extrem kurzer Entfernung erhöht
Bren LMG – Erhöhter Schaden pro Schuss
LMG Bipod – Beschleunigte ADS-Zeit in der Zweibeinposition
Nerfs
BAR Rifle – verringerte Feuerrate und verbreiterte Hüftfeuerverbreitung
STG44 Gewehr – verbreiterte Hüftfeuerverbreitung
FG42 Gewehr – erhöhter Rückstoß und verbreiterte Hüftfeuerverbreitung
Maschinenpistole – verringerte Schadensbereiche
Scharfschützenklasse
Es wurde ein Fehler behoben, bei dem alle Scharfschützengewehre auf das genaue Zentrum zoomen, wenn du die Sicht nach unten richtest.
Nazi Zombies Updates
Zombie Map Exploit Fix – Clipping in einen Zombie Spawn-Schrank mit Wiederbelebungsmechanik im Labor
Fehlerbehebung bei Klaus
Weltexplosion behoben – The Final Reich
---